The Lumber Mill is now closed. It was nice for many people to view our once leading industry but the noise is now gone. This was our biggest complaint over the last ten years but it is no more. The property is now owned by North Idaho Collage. A campus might spring up across the river from us one day.
Nice birds eye view of the Rv Park.



This is our rally room we can seat 60 inside and it has a full kitchen with barbque area

This is our beach area and we do have canoes for rent.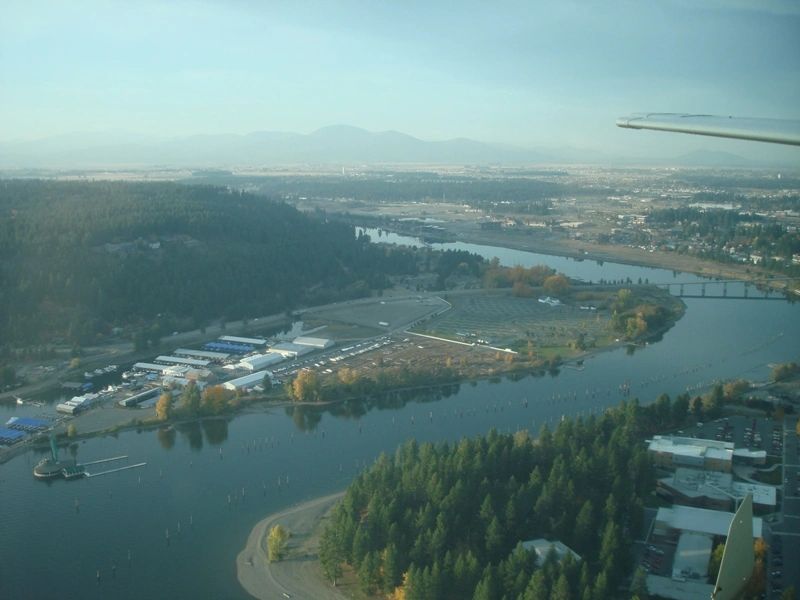 This is a nice areal of the start of the Spokane River.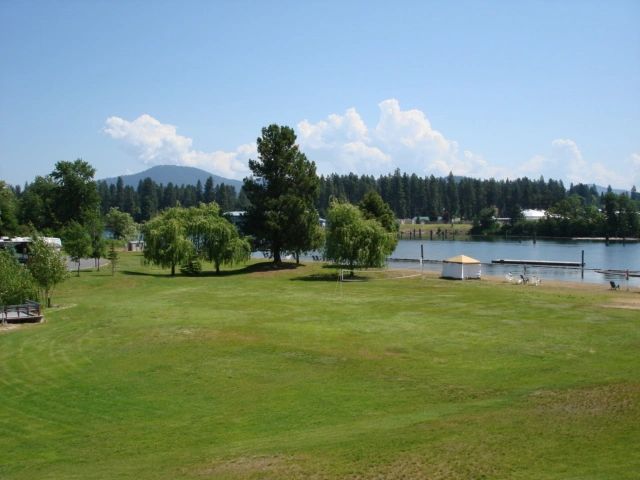 We have lots of big grassy open areas.
This is our North facility building. It has a WIFI room, and a small rally room. The building behind it is our maintenance shop.
Big or small we take them all.
This is our pond.